Welcome back to Girl vs. Scrap!
Just a reminder, this is a 2 part challenge (
ONE layout though
), so make sure you're paying attention! (drinks & Halloween candy DOWN!)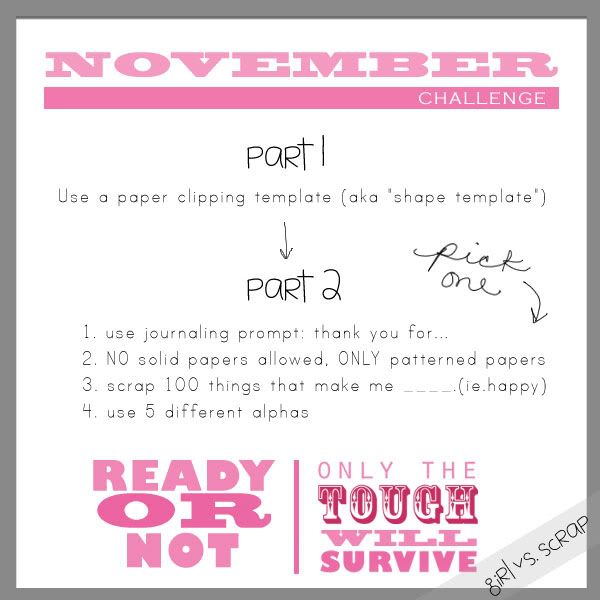 PART 1
- product challenge - use a
paper clipping template (aka "shape template")
PART 2
- grab bag challenge -
[pick ONE]
Once you have completed your layout, post to your gallery, then
come back here and link us up to your lo & include your email
All participants will get their name on the
Wall of Fame
AND
receive a sweet little
GIFT
from this month's sponsor,
Shabby Miss Jenn
!
*insert freak out here*
Here's what our team came up with....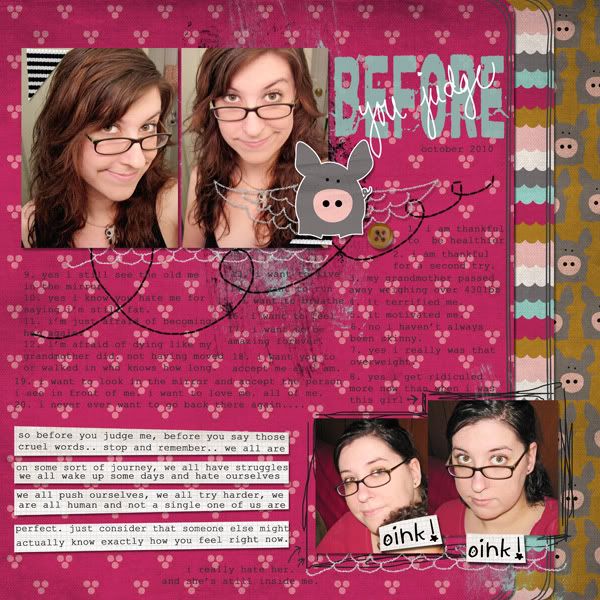 by La
credits: scrappy by valorie wibbens, luiy edges 2 , stacks 2 by lauren grier | grab bag: NO solid papers allowed
by Natascha
credits: credits: Halloween castle by PinkLotty Designs, Dido Designs Feel The Line Pack X | grab bag: use journaling prompt: Thank you for...
by Tricia
credits: Online by Captivated Visions & Jenn Barrette, Scatterguides No. 1 by Fizzy Pop, Troy Action by Totally Rad | grab bag: No solid papers & Thank you for...
by Tanya
credits: Man's Best Friend by Man In The Moon Designs and Paper Shapers: Fun Mats by Britt-ish Designs | grab bag: use a use journaling prompt: thank you for...
by Leslie
credits: At Home by Paislee Press, Layered Up in You: Waves by Lauren Grier; Handwritten Alpha by Paislee Press; Newsprint Alpha by Jen Allyson; Life's Little Surprises Alpha by Scrap Matters Designers; Hand Drawn Alpha by Kaye Winiecki; Chocobet Alpha by Jacque Larsen; An Open Book - Tiny Alpha by Karah Fredricks; Cherry Hill photo action from Hippy Dippy Trippy by my4hensphotography | grab bag: use 5 different alphas
by Ju
credits: all from Kay Miller : Fluttering fall, woodland fall, Winds of change. Template by Studio Basic: Out of Box V | grab bag: use journaling prompt: thank you for...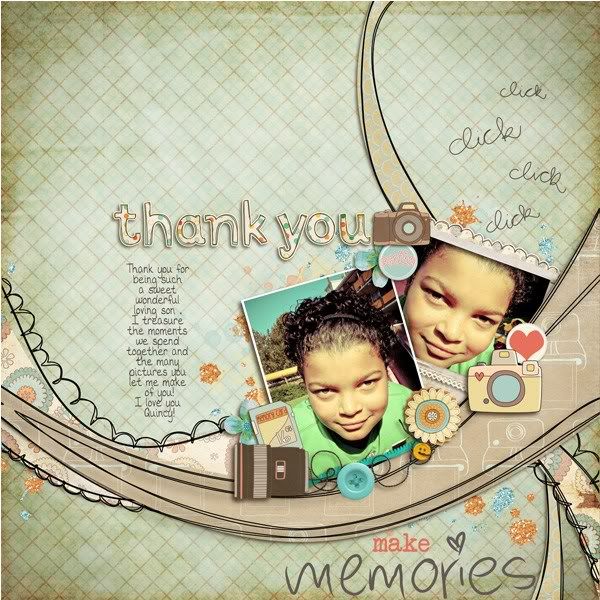 by Maaike
credits: Click it by Jazzmin Designs; Wonky Templates 6 by Lauren Reid | grab bag: Thank you for... & No solid papers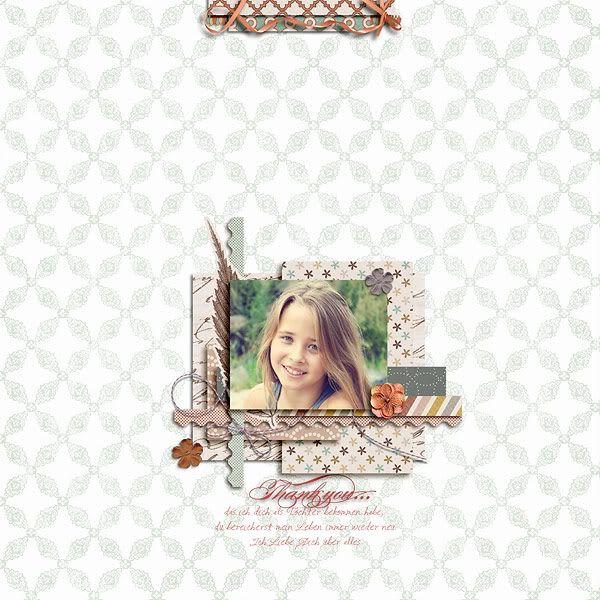 by Bianka
credits: One little Bird: confessional, storyteller; Trademark Collab by Lauren Reid & One Little Bird, Template by busy bee designs Honey Pots, Part 1 | grab bag: Thank you for & No solid papers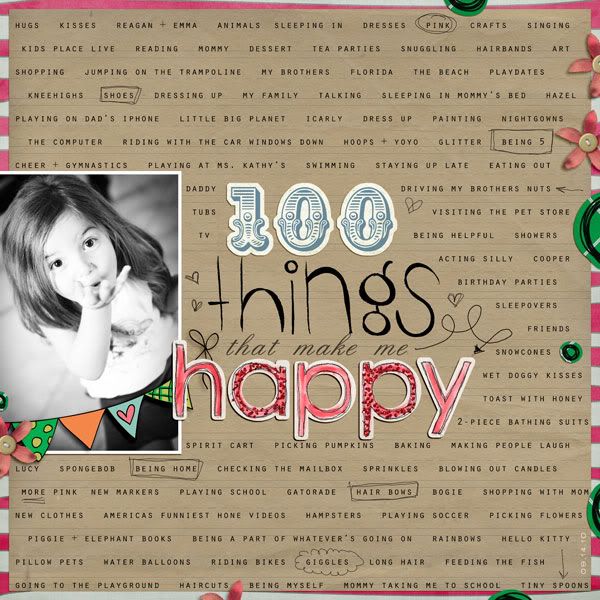 by Lauren
I chose to push myself and pick the 100 things that make me happy grab bag... it wasn't the easiest of the challenges, but definately worth the effort!
credits: thankful heart by lauren reid & amy wolff; bliss alpha, scarlet alpha, & wonky templates v4 by lauren reid; 100 by sahlin studio
I hope you enjoy this month's challenge!
Okay now, show us whatcha got!!!!
oxoxoxo
Lauren
DEADLINE: Lo's must be linked up to THIS post by NOVEMBER 30, 2010 MIDNIGHT (EST)
PS.
Please include your email address in your comment, otherwise you will need to email me at girlvsscrap AT gmail DOT com to get your prize.
PPS. You can also upload your layout into the Girl vs. Scrap Flickr group (click the tab up top for more info!)